BETTER FAMILY RELATION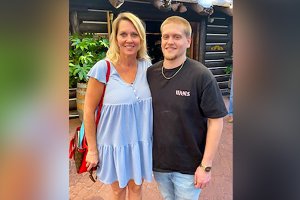 My son started using drugs when he was 15. We struggled trying to help him for years. He overdosed once and again. After his third overdose, his father and I were done. We knew that if we didn't do anything, he would be dead. Then we found Narconon. Narconon saved my son's life!
In August of this year, my life was spiraling out of control. I realized that if I continued to live the way I was living, I would soon lose everything I had worked so hard to obtain. My wife, my children, my career and my health were all at risk, and it was time that I "got up from the floor" and fought back.